Cake Toppers - Custom Bobblehead Dolls
22 Nov
0 Comment(s)
2120 View(s)
Do you want your wedding cake to be special? Want to add a particular touch to your child's birthday cake? Want to make the cake for your parents' anniversary special? Your greatest option will be unique handmade bespoke wedding cake toppers!
Why are they known as bobbleheads? They are miniature figures with oversized heads. The head is joined to the main body by a spring, which is often fastened to a broad, strong base. So the head will bob and weave with only a light tap.
Although it may seem novel, little bobbleheads are actually utilized as cake toppers. In fact, a bobble head is still regarded as the ideal cake topper. Around the world, cake toppers with bobbleheads have become very common. Additionally, the modification of such makes it usable for a variety of objectives. These can also be created based on an individual's needs. As a result, new variations of this are developed to make it more unique.
1. Using bobbleheads as cake toppers
If you're getting married, you can use your bobblehead doll to decorate the wedding cake and give it a special look. In wedding celebrations, this will break up the monotony of standard cake decoration ideas.
How are the bobbleheads customized? Simply send the custom bobblehead maker your photo and the photo of your companion. On the Internet, you may locate a reputable custom bobblehead manufacturer. The bobblehead artist will create characters dressed in wedding-related clothes in this fashion. The bobbleheads should not be longer than 7 to 8 inches when used as cake toppers. To make sure the bobbleheads sit precisely on top of the wedding cake, do this.
If you utilize bobbleheads as wedding cake toppers, you can save a lot of money. The price range for a set of personalized cake toppers for weddings is between $800 and $1600. This does not include the extra expense for delivery and shipment. You will only spend a small portion of this sum on bobbleheads. These adorable and wobbly bobbleheads will make your wedding memorable in addition to the savings you receive.
2. Using bobbleheads as cake toppers for kids' birthdays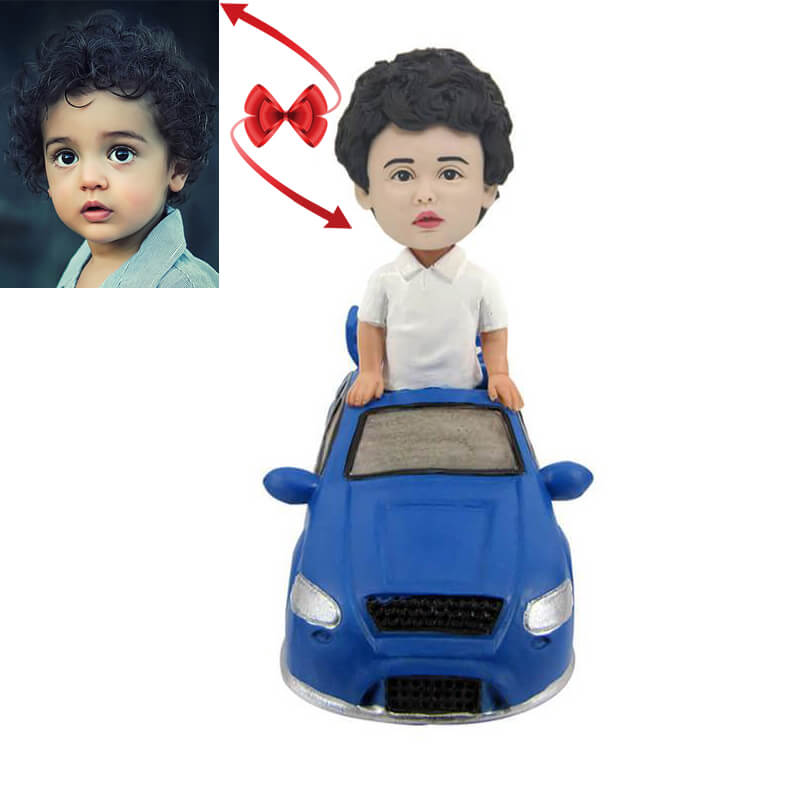 The birthday will never be the same if you use bobble heads as cake decorations.
The head doll makes the ideal cake decoration for your child's birthday. To commemorate your child's birthday, you can get a personalized bobblehead based on their tastes. Additional figurines can be ordered to complete the cake decorating.
Children can use the bobbleheads as toys or display them for their entertainment after the birthday.
3. Parents' Anniversary Cake Toppers Made Of Bobbleheads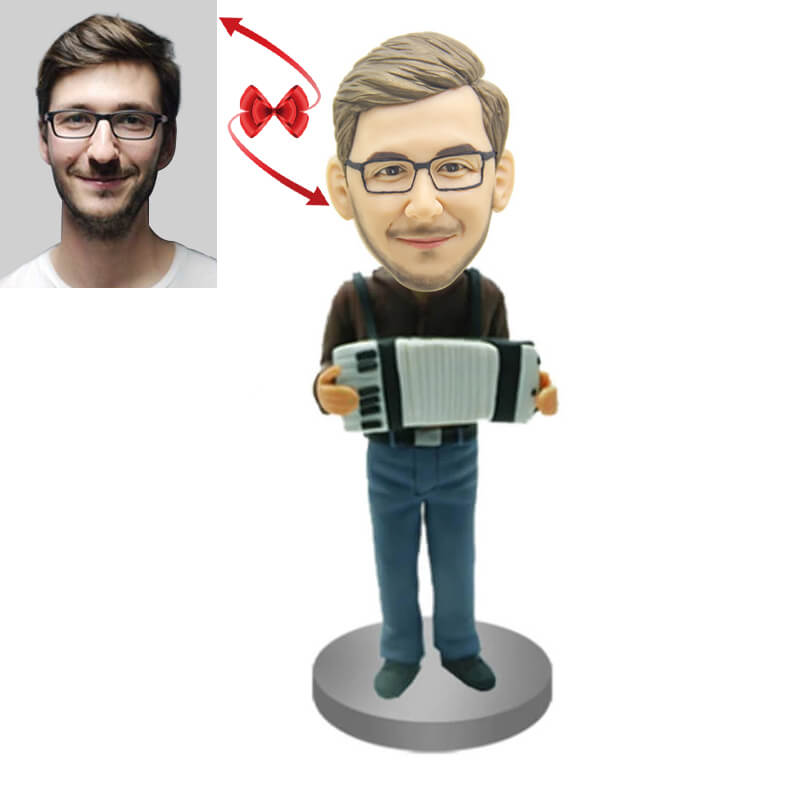 Want to create a dessert that would stand out for your parents' wedding anniversary? Making a personalized bobblehead doll cake topper for them is unquestionably a unique gift.
The custom bobblehead creator will create their own dolls for your parents using their preferred looks and their most treasured images, which is truly one-of-a-kind.
Using Bobbleheads as Cake Toppers: Some Tips
Order the personalized items one month before to the event if you plan to utilize bobbleheads as cake toppers. It is recommended to have a longer lead time if you are ordering a full complement set, which includes multiple characters and figures.
It takes time to produce customized bobbleheads. This is due to producers carving each of your requested goods by hand. Additionally, they will communicate with you to make sure you like the design. Only after receiving your final approval can the bobblehead manufacturers begin creating your unique order.
Therefore, order the cake topper bobbleheads well in advance of the planned event to avoid issues.
The best location to purchase a unique personalized bobblehead is bobblecustom. Visit our bobblehead section today!