Why Collect Bobbleheads? Bobblehead Collection Guide in 2023
22 Nov
0 Comment(s)
1714 View(s)
When we go to a friend's house, who is a self-avowed geek who collects miniatures of characters from movies, comic books, and television shows, we discover them on their desks or bookcases. You'll almost gag after a few sips of coffee or tea, or most likely a strange character soda they imported from Japan, when you learn the cost of his memorabilia from anime and comic books.
You start to question why someone would pay so much for these geeky products now that you know you can't just obtain these figures for free in a box of breakfast cereals. Naturally, you'd assume that fanaticism is the only reason. Actually though, when searching for items to add to their lineup, collectors have a different thought process.
The bobblehead is one of the most well-liked collection items. Popular characters from television, cartoons, series, and comic books are represented by these tiny figurines.
The bobblehead is a type of statue that, in contrast to other statues, has a larger head than body. The term comes from the fact that the early examples of this object had spring-loaded necks. Later, they made other changes to satisfy the market and give the figure a more realistic appearance.
Bobbleheads: Why Are They So Popular?
The fact that bobbleheads are unusual objects to collect is one of the main factors in their popularity. If they choose to sell their collections, bobblehead collectors can profit from their enjoyable and healthy hobby. The bobblehead industry is flourishing as a result, whether it is for investment purposes or for personal amusement.
The most well-known bobbleheads are those of sports. Particularly in baseball, game-day freebies of bobbleheads are common. Furthermore, these sports clubs allowed them to obtain sponsors to cover the costs in return for including the logo of the corporate sponsor on the bobblehead.
When you stop to think about it, a promotional item that most people don't mind tossing away is far less beneficial than the logo on that beloved bobblehead you have on your shelf. In addition, baseball fans are more likely to show out for games on days when bobbleheads are given away.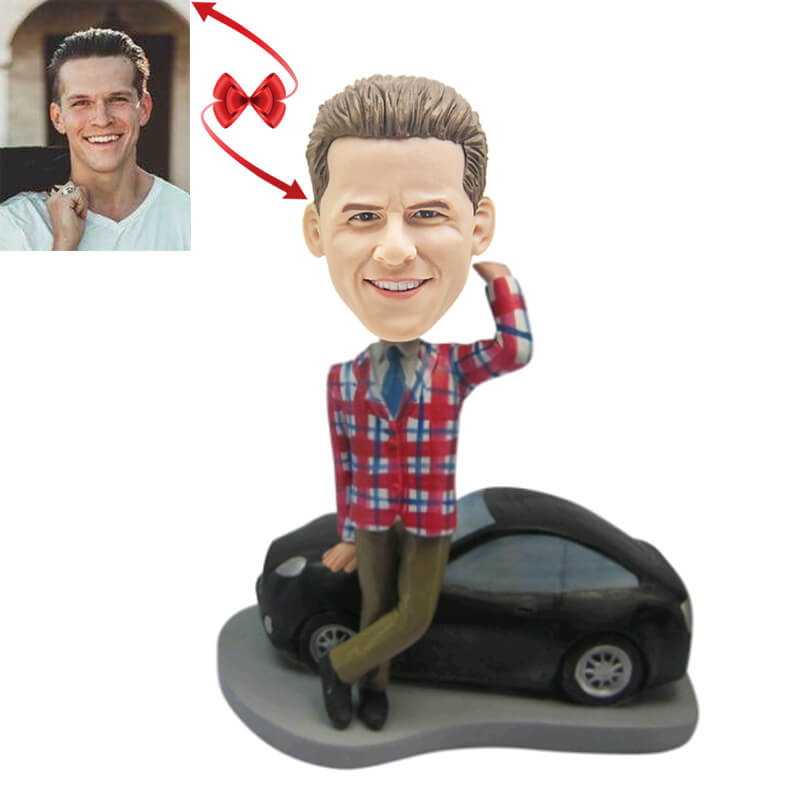 Short History
Here is a quick summary of the history of bobbleheads' ascent to prominence in case you are unfamiliar with the field.
The majority of people are familiar with these miniatures as bobbleheads, however they have also been known as nodders or bobbles. They were established in the 1700s. This fact refutes the widespread belief that bobbleheads belong on automobile dashboards, considering cars hadn't even been invented yet.
Thanks to Major League Baseball, bobbleheads initially appeared in sports throughout the 1960s. The tradition of baseball teams having logos based on some of its most well-liked players is still practiced today. It is a powerful strategy for businesses to increase their fan base.
Over time, the industry has advanced significantly. Bobblehead designs based on comic book superheroes, well-known movie characters, historical figures, and even the performers themselves are not uncommon. Additionally, thanks to manufacturers supplying personalized or customized bobblehead figurines, bobbleheads became more and more popular even outside the community of bobblehead collectors.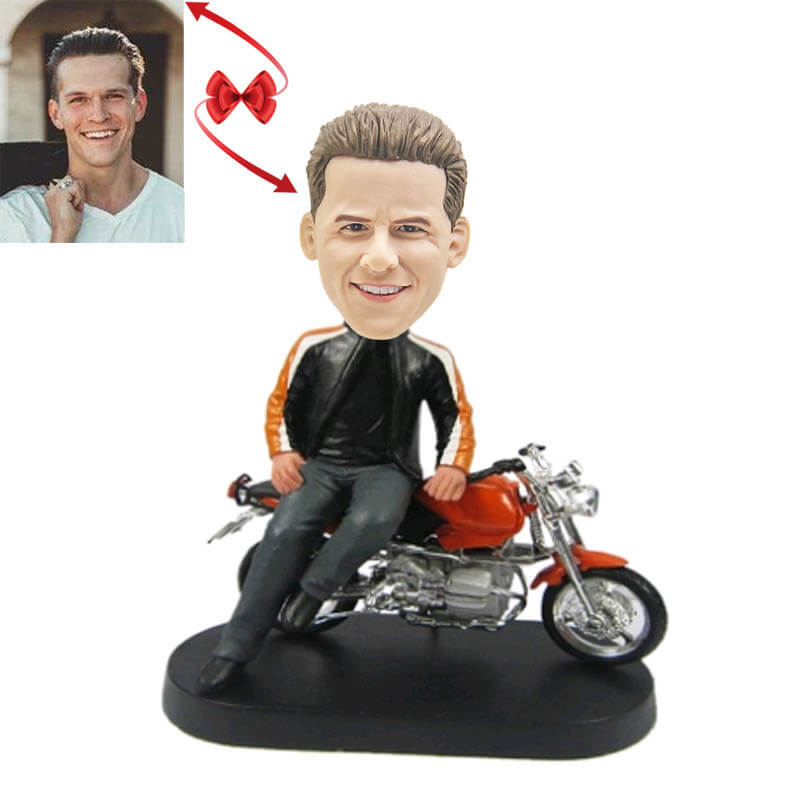 What Motivates Bobblehead Collecting?
Some members of the family and acquaintances like to impulsively acquire bobbleheads. Of course, folks with unlimited funds would spend it on things that bring them joy. When a product is so important to someone, they may decide to save money or borrow money from a friend in order to purchase the limited edition item before it sells out.
Many collectors are drawn to bobblehead figures for a variety of reasons. The fact that anyone can start a collection, even on a tight budget, is possibly a strong reason. And given that the best bobbleheads appreciate in value over time, many individuals are comfortable using them as a form of financial investment.
Bobbleheads, like any other type of memorabilia, allow fans to get closer to their favorite athletes, characters, or personalities. Giving away bobbleheads on game days is special since they mirror an event or occasion that has place during a game. In particular, this is true of commemorative bobbleheads. For instance, Kobe Bryant's trio of bobbleheads honors the three pivotal moments of his NBA career.
Contrarily, celebrity bobbleheads allow fans to have a stronger bond with their favorites. It contains well-known politicians, Hollywood actors, pop music singers, and even fictional characters from movies. Even the most insignificant item of memorabilia may fetch thousands of dollars from some fans, and these miniature copies of their heroes are not an exception. But the truth is that depending on the subject being shown, many individuals will become obsessed with it whether it costs a few dollars or thousands.
Bobblehead figurines give admirable people, fascinating characters, and remarkable events a physical memory or representation. This is the reason why people collect, and it is also the reason why this business will always exist.
Bobbleheads are collected by adults
Although many people may consider it to be a juvenile activity, collecting bobbleheads is a great pastime for adults since it transports them back to their childhood. The fact that bobbleheads are a collector's item rather than a doll has long been recognized.
Bobblehead collecting is similar to other activities that adults engage in as they daydream about the lives of famous individuals. Adult behaviors like gambling, traveling, and reading tabloid magazines—all of which serve as an escape from everyday life—are examples of fantasy. But this does not imply that they are dissatisfied. There aren't many ways to escape the pressures and responsibilities of everyday life, so any delight you can derive from your bobblehead collection will do.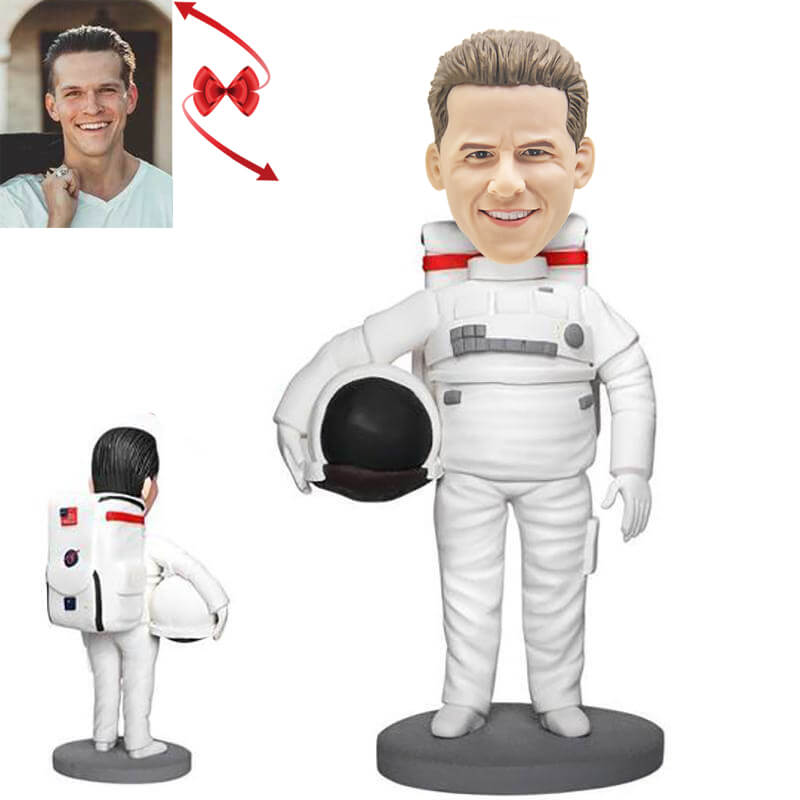 Bobbleheads' Market Value
It is crucial to know what you are getting when it comes to collecting anything. The most expensive bobbleheads can cost upwards of four figures, and spending that much money on one can be risky. To determine how many of these figures are in existence, whether they commemorate any particular event, and whether they are in good condition, extensive study must be done on the aforementioned bobbleheads.
Values for just introduced bobbleheads may surge, but when the first craze passes and assuming that the supply stays constant, it is extremely likely that the price will fall. For individuals who are just starting out in bobblehead collecting, it can be dangerous, but seasoned collectors can quickly determine which things will increase in value.
There are a select few categories for bobbleheads that frequently have the highest values. Given that Major League Baseball was responsible for starting the trend, it is not surprise that vintage baseball is at the top of the list. The value of rare items in good condition is usually astounding. For instance, in 2014, a 1961 Yankee bobble sold for about $60,000.
Perhaps celebrity bobbleheads won't cost as much. Limited editions are worthwhile, though. A 16-inch John Lennon bobblehead sold for $2,575 that same year. The bobblehead and several bobbleheads of the Beatles' other members were released in 1964.
Where Can I Buy Cheap Bobbleheads For My Collection?
Everyone dreams of having a collection that attracts attention. But for newcomers, starting small and gradually expanding the lineup as you go in life is not all that bad. This makes having a trustworthy source of bobbleheads very helpful.
A large selection of collectible figures are available at bobblecustom.com. We offer character miniatures, conventional bodies, and superhero-themed items at competitive prices.
Customized bobbleheads are among our top sellers and make the ideal present for special occasions or memento. Here are some explanations for why our clients requested customized bobbleheads:
1. Father's Day gift
2. a Mother's Day gift
3. Gifts for Valentine's Day
4. Birthday gift Vanity gift
5. children's anniversary presents for parents or grandparents
6. We received a lot of bespoke requests for wedding favors in addition to beautiful wedding cake toppers.
7. Work anniversary presents for newlyweds
How To Order A Personalized Bobblehead
A fully customized bobblehead is simple to order. Follow the instructions below to order your personalized bobblehead:
Make the finest choice by perusing our inventory.
1. Pick the kind of bobblehead you desire.
2. Select the head option and size.
3. For our bobblehead artist's reference, upload the image.
4. Choose your skin tone, hair color, and eye color.
5. Type the words you want to appear on the base.
6. Add more instructions in the notes field.
7. Click on expedited order if you want rapid shipping.
8. After selecting a quantity, add to cart.
9. Checkout
Our customized bobbleheads have stunning sculpture and top-notch painting. Additionally, we can refine figures in accordance with your specifications, such as if you want the bobblehead to be holding something or striking a posture. To ensure that the specifics you want to add are understood, be sure to provide detailed notes on your order.
We are devoted to providing excellent customer service. Our staff is accessible to help with your needs around-the-clock. If you have any questions, get in touch with us right away.