Make your own bobble heads
~ 100% Custom Made from Head-to-Toe ~
If you can't find a stock body design that you like, then a 100% custom-made bobblehead doll, from head-to-toe, is the right choice for you. This option allows you to freely design your bobblehead doll, including its body and pose. These custom options are unlimited – if you can imagine it, we can create it!
Order Process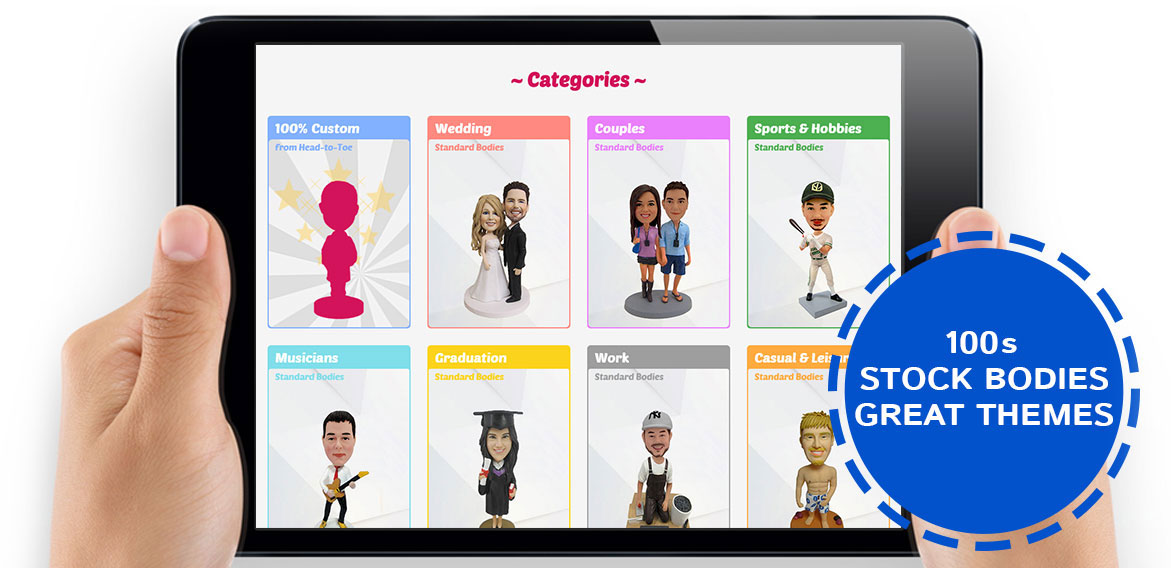 Head Swap
The photos you provide allow us to swap your head onto one of the many amazing stock bodies available from our categories. Take Inspiration from an existing theme!
Upload your photos
Upload your photos or simply send them by email. We will then sculpt your head with your selected stock body...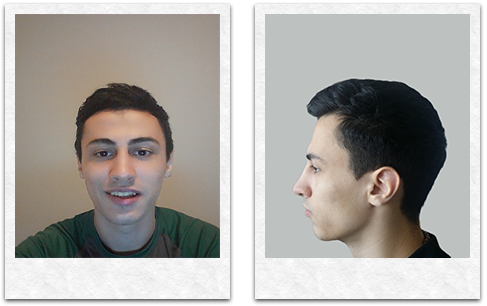 Doll Enhancements
Provide information about color changes and specify all your additional requirements.
Our artists will hand sculpt your head onto a standard body for amazing results and an awesome gift...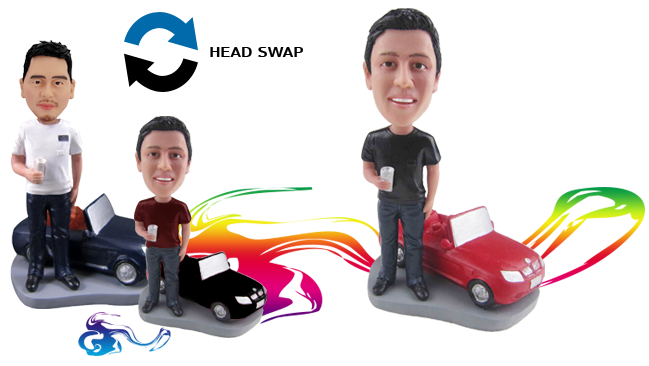 FREE Proofs
Receive FREE online proofs (in-progress preview photos), giving you the chance to make modification requests.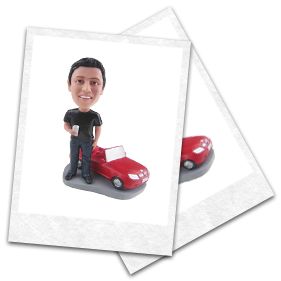 Approve Your Bobblehead
only if you are 100% satisfied.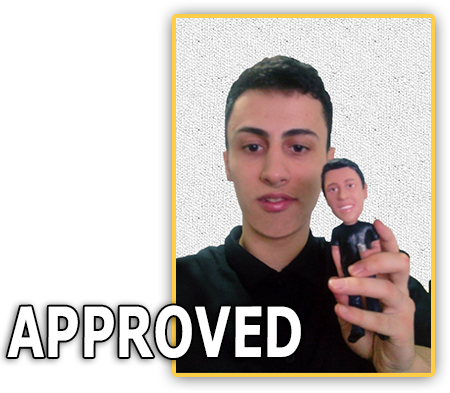 Done!
We ship your bobblehead...
Your well-packaged and insured bobblehead!
~ Photo Recommendations ~
In order to receive the best likeness and highest quality for your doll, our artists require good photos, especially of your face. If possible, these should be sharp and of high resolution.
We require one front view headshot and recommend a profile photo, as well. The profile photo will be used to sculpt the doll's nose as realistically as possible. You can upload the photos via the website or simply send them by email to [email protected]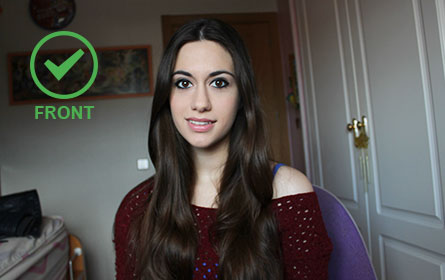 Perfect examples for your photos:
Make yourself comfortable and stay close to the camera, as centered as possible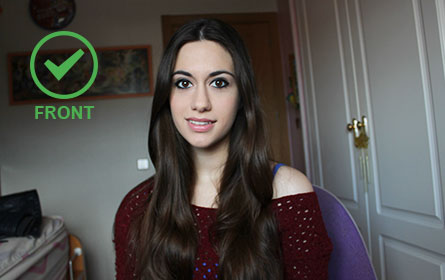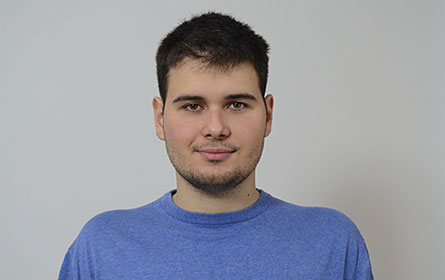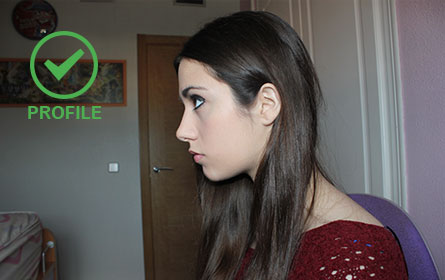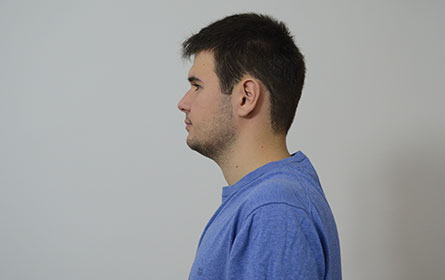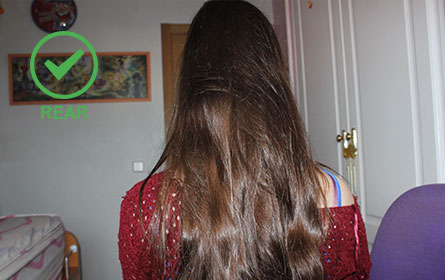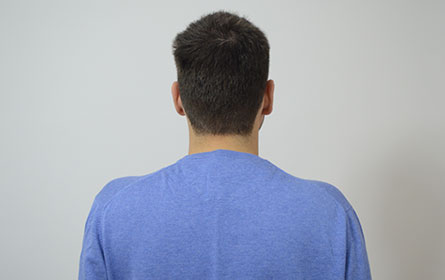 Acceptable examples for your photos
Our artists can also work with photos that are not perfect, and we will still be able to produce great results.
Please see examples of such photos that are still acceptable: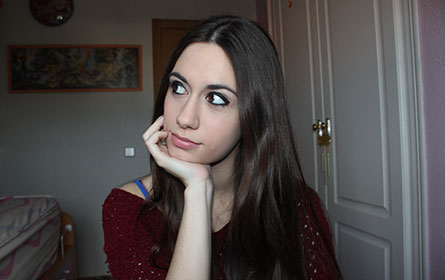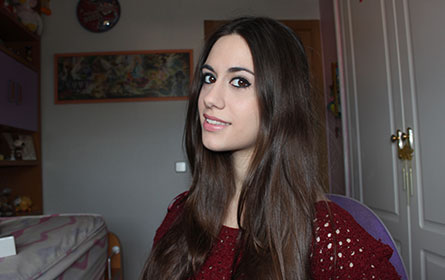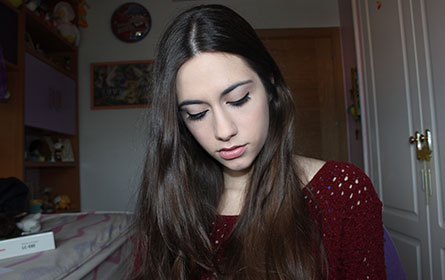 Here are some examples of photos that are not recommended:
If your main front view photo is similar to these photos, and you don't have any other reference photos available, then the results may be disappointing. Our artists can only work from the photos provided, and poor photos make our work very difficult.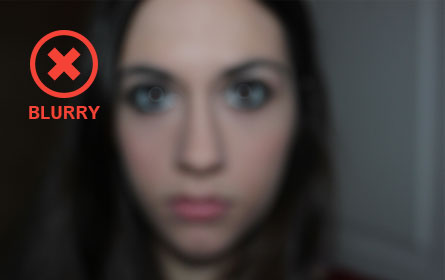 to